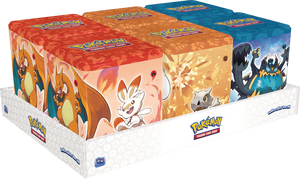 How to be a better Pokemon trainer! (Collector of the TCG!)
We are a store with owners who collect.  This puts us in a position to collect in a different way than 99% of collectors.  Examples of this advantage include the following: 
We can buy sealed product from our distributor prices (plus GST) and we get it right away.
We can see the good buys first! (on trade-ins)
We can accept trade-ins for store credit! 
There are lots of good collection practices that you can adopt as someone who doesn't have a store.  Here are some ideas: 
Avoid overpaying!    

Do your research!  Google! Investigate!
Can you get it better than MSRP ? 

Build a community!  Knowing other collectors and trading is always 100% a better deal than just buying or anonymous transactions.

Trade nights are ideal to meet other collectors!
Discuss and engage in Facebook Groups
Meet at safe places. 

Try to avoid paying fees. (Sometimes fees are necessary including eBay, WhatNot, Paypal G&S).   Just don't take risks!

A person to person (cash) transaction has no fees, where as an ebay sale - ebay takes 12%
Even with shipping paid for, things can get lost.  It can be a risk.

"If it's too good to be true, it probably is."   Avoid getting scammed.  

If price is too good, is it fake? will you get scammed?

Knowledge is power.  Knowing a lot about where cards come from (Special Delivery Bidoof / Charizard) can you give you more insight on how to get cards that will have future collectability.
---