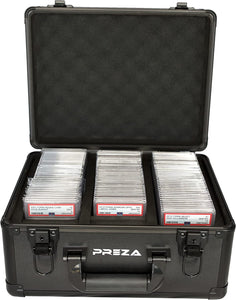 New to Pokemon collecting!
As many people will say, collecting should be treated as a marathon - not a sprint.  
There are many many cards.  There are many cards, card arts, card types and Pokemon to collect.    There are many different type of collectors as well: 
Favourite Pokemon Collector - someone who collects cards of a specific pokemon.  
Favourite Artist Collector - someone who loves a particular artist art style and collects cards illustrated by that artist
Theme Collector - like roofs? there are people who collect cards that have roofs on them.  World is your oyster!  Under water collectors unite!
Set Collector- someone who likes to have 1-200 (of a 200 card set) in a binder.  They don't need the secrets, the variants - they just one one version of a card.
Master Set Collector - someone who wants all of the 200 cards, the secret rares, the variants, the non-holo rares, the promo cards, the full set. 
Absolute Rarity Collector - There are cards that you can only get under certain circumstances.  They are hard to find, hard to get and very few of them. People search for these unique and difficult to get! 
Sealed Collector - Someone who likes to have the beauty of a sealed box sitting on their shelf. 
ETB Collector - Someone who likes the art on ETBs, and collects one of each!
Booster Box Collector - Someone who collects booster boxes and resists the urge to open.
Graded Slab Collector - These are plastic encased cards that have been labelled with a 3rd party opinion. 
-- and you don't have fit into any of these boxes.  
Collect what you like! Collect within your budget!
---