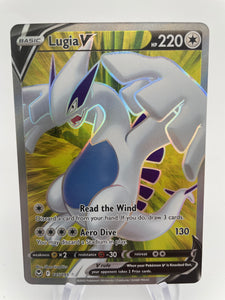 You don't have to collect alone!
Here at the PokeChalet.com, we are lucky that we've found community in the hobby.    We highly recommend you try to find community in this hobby as well!
Here are some of our favourite things about collecting: 
As owners of a Pokemon store, our father and son escapades are something that is linked to meeting other collectors (and customers) and being able to grow our store. We've had to make hard decisions (re-home great cards with customers) in order for us to stay open.  
We always assume that if we maintain quality relationships with our customers, they will know that we will assist them with their purchases, trade-ins and questions. 
So how do you find community? (if you are not a store)
Start a social media channel 
Go to trade nights at your LGS
Join a Discord (chat)
Play the game
Social Media Channel - You don't need to be a YouTube personality. Even an instagram where you post pictures of your favourite cards and collection pieces will do.   Often you can strike up conversations with other collectors who have similar interest than you. 
Trade Nights - We've gone to a few trade nights with a backpack full of cards. (binders, slabs) Often its fun just to let someone surf your duplicates and talk about / appreciate your cards.   Best thing - you also get to look at others and see what they have.  Striking up a conversation at trade nights is hard, but just do it.  That is why people are there. 
Discord - There are a few Discords that are highly recommended.  We haven't found the larger discords are as fun as smaller ones. Often the big ones such as Rattle Pokemon (https://discord.gg/rattlepokemon) feels like questions and comments are just ignored.  There are so many comments, that the chat doesn't really read every message. 
Play the Game - Game night - or even just inviting a friend to learn to play is a great way to enjoy Pokemon.  Decks can be expensive, but it is also possible to get inexpensive decks (Battle Decks) or decks that depend on uncommon cards rather than ultra rares. 
---